Elon Musk's X Takes Decisive Action Against Illegal Content Amidst Israel-Hamas Crisis!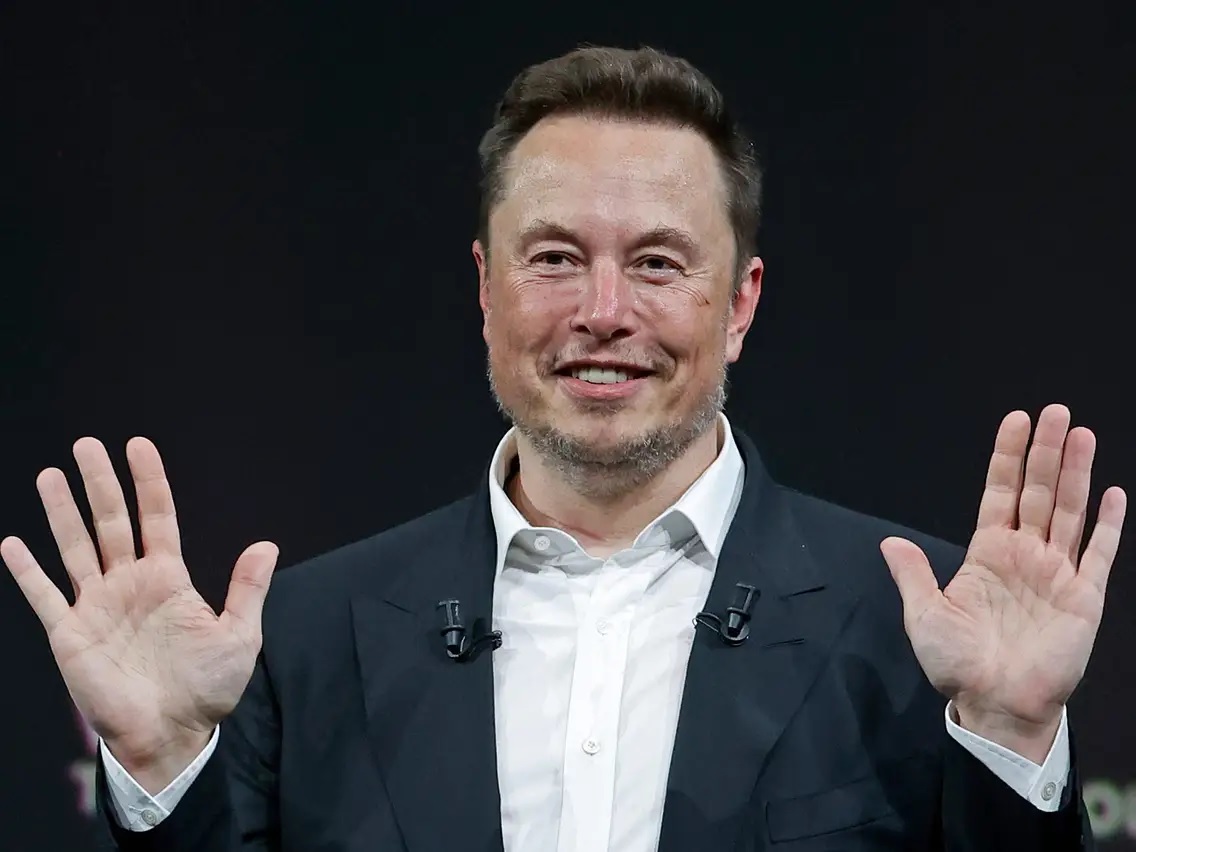 The renowned tech magnate Elon Musk's social media platform, X, has just executed a monumental operation that cannot be ignored. In response to the dire situation unfolding in the Israel-Hamas conflict, X has taken sweeping measures, removing hundreds of Hamas-linked accounts and flagging thousands of pieces of content. This comes as a crucial step by the CEO of X, formerly known as Twitter, in an effort to combat illegal content on the platform.
Linda Yaccarino, CEO of X, unveiled these pivotal actions on Thursday, shedding light on the platform's comprehensive response to the surge of illicit content during the crisis. The world was left breathless as she provided these essential insights, while addressing a demand from a prominent European Union official, Thierry Breton, who sought detailed information on X's adherence to the EU's stringent new digital regulations during the Israel-Hamas conflict.
See Also U.S. Space Force Enforces Critical Halt on AI Tools over Data Security Risks!
"X is proportionately and effectively assessing and addressing identified fake and manipulated content during this constantly evolving and shifting crisis," proclaimed Yaccarino in a letter to European Commissioner Thierry Breton, the enforcer of the EU's digital standards across the 27-nation bloc.
Since the conflict's eruption, social media platforms have been inundated with distressing imagery and videos of the devastation, including spine-chilling footage of Hamas fighters holding terrified Israelis hostage. Concurrently, misleading information has been disseminated by some users, obscuring the truth and misrepresenting events.
Elon Musk's transformative modifications to the platform since acquiring it last year have introduced a unique facet. Accounts that subscribe to X's blue-check service now have the opportunity to earn substantial compensation when their posts go viral. This new incentive structure has created a financial motive for posting content that garners maximum engagement. Additionally, X's workforce, including its content moderation team, has faced significant reductions.
However, these alterations are now being tested against the EU's Digital Services Act, which came into effect in August. The Act mandates social media companies to intensify their monitoring efforts to combat illegal content, including terrorist material and unlawful hate speech, subject to substantial fines for non-compliance.
See Also Hertechtrail Announces Laptop Support for Hertechfest Event, releases criteria.
Linda Yaccarino underscored X's commitment to maintaining a platform free from terrorist organizations and violent extremist groups, affirming their real-time efforts in removing such accounts. In her letter, she emphasized that X has taken extensive action, "removing or labeling tens of thousands of pieces of content." Furthermore, she noted that X's unique "Community Notes" feature, enabling users to add their fact-checks to posts, boasts an impressive 700 entries related to the attacks and ongoing events.
Crucially, the platform has been responding diligently and promptly to takedown requests from law enforcement agencies worldwide, receiving more than 80 such requests from EU member states alone.
Ever since Musk's acquisition and rebranding of Twitter, experts have raised concerns about the platform's credibility and its tendency to actively propagate falsehoods. A study commissioned by the EU has even branded it as the poorest-performing platform in terms of online disinformation.
Rival social media giants, including TikTok, YouTube, and Facebook, are also grappling with the relentless tide of unsubstantiated rumors and false information surrounding the Middle Eastern conflict, symbolizing the recurring challenge of battling misinformation in a world focused on global events. Stay tuned for further developments on this imperative story.