Hertechtrail to Host Hertechfest in Port Harcourt.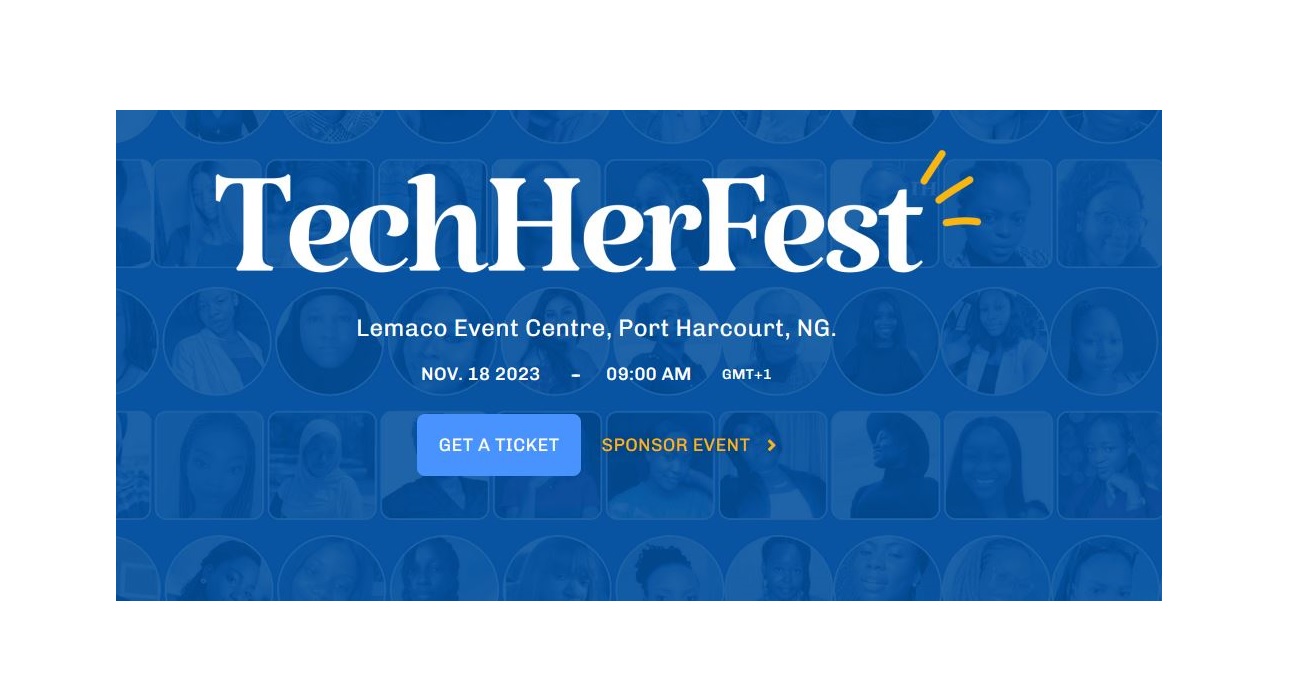 HerTechTrail Foundation, being arguably the biggest tech community for women in Africa is set to host their biggest physical event ever. The event promises to be a remarkable hybrid gathering of over 2000 global black women in technology.
Hertechtrail says it is committed to celebrating black women in tech and all stakeholders involved in the gender diversity and inclusion movement, the extraordinary achievements of black women in tech, while creating a decent environment for newbies while creating room to empower discussions and relationships among partners, women in tech and her advocates.
Hertechfest 2023; What to Expect
According to the organizers, Hertechfest 2023 would be served fully loaded this November. The major highlights of the event would be;
Workshop and Certification
Here, well-seasoned coaches would be on ground to give participants a chance to choose and learn from a tech/or digital skill that they would be taught at the event and even get certified.
See also Taking after Youtube, Amazon set to roll out ads on Prime Video in 2024
Hertechtrail Announces Laptop Support for Hertechfest Event, releases criteria.
Hackathon
This offers participants an opportunity to Show off their code and no-code skills at the event to solve real-life problems, wow industry experts and the audience with the beautiful ideas they have brought to life and get fantastic prizes.
Laptop and Learning Materials
Through their partners, Hertechtrail promises to give out Brand new Laptops, Data allowances, co working spaces and many more gift items to lucky winners.
According to them, this would be to help upcoming techies mitigate the challenges people face when starting out in tech, especially in this part of the world. To be eligible for these gift items, click here to see the criteria so you can apply.
Community Building/Networking
A wonderful time to connect, learn, and interact with fellow community members and connect with potential mentors, co-founders and collaborators in the tech space.
Mentorship Session
Listen to mentors in the tech space. Hear their stories, learn from their mistakes and secrets to how they grew in the tech industry.
Join amazing techies all over the world for a thrilling festival of extraordinary minds in inspiring discussions, practical workshops, amazing stories, and notable awards as they come together to create a future with no limits.
Hertechfest 2023; Venue and Time
The event will take place at Lemaco Event Centre, Port Harcourt, NG.
Time ; 9;00am GMT +1