Joker Virus; These 16Apps Contain Viruses that Can Wipe Your Bank Account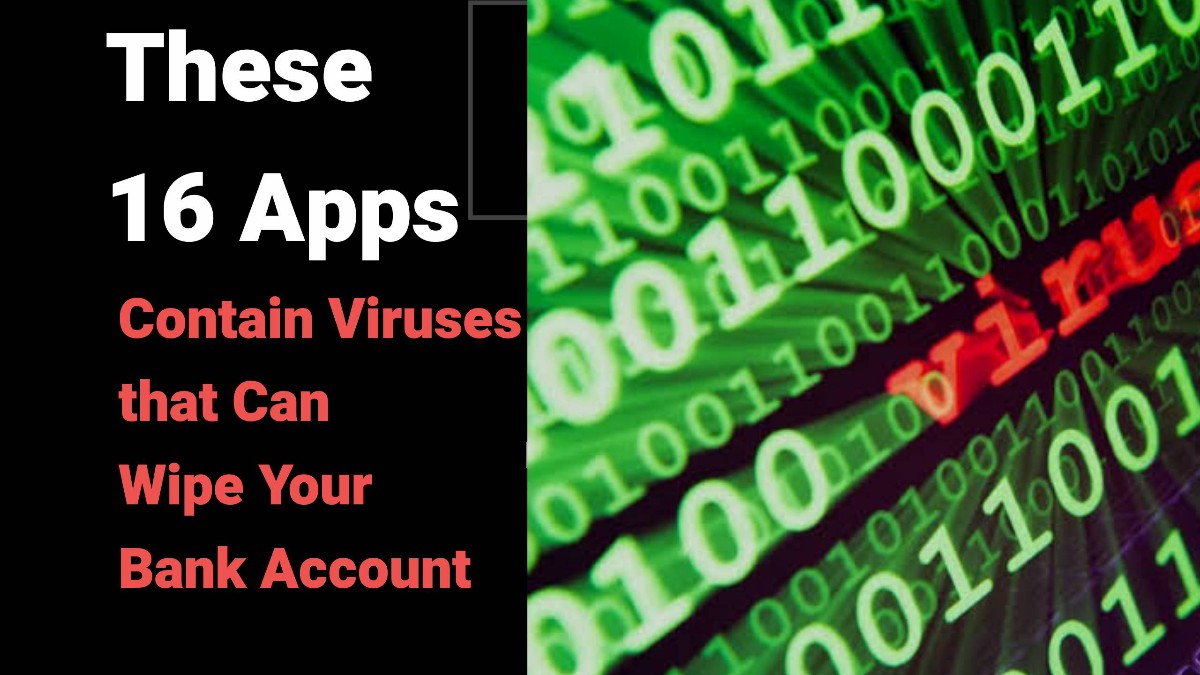 The Belgian Police have issued a warning about the return of the 'Joker' virus, which infects Android devices and hides itself in numerous Google Play Store applications.
This malware is capable of subscribing users to payment systems without their knowledge and draining their bank accounts without their knowledge.
"This dangerous virus has been found in sixteen Play Store applications that Google has muted," claim Belgian officials in a statement posted on their website on Friday.
See also How to Download Videos From YouTube in 2021.
It's worth mentioning that this virus has appeared before; this was not its first occurrence. It originally arrived in 2017 and hasn't gone away since. It's now back, and it's wreaking havoc on certain people once more, thanks to its ability to hide in a variety of apps.
These 16 apps are all infected with malicious code that reveals the 'Joker' malware.
The "Joker" ransomware gained news in 2017 for infecting and stealing monies from users by hiding in several programs.
Since then, Google Play Store defensive systems have recognized and removed over 1,700 apps that contain the "Joker" malware before customers download them, according to Entrepreneur.
In September 2020, the "Joker" malware was found in 24 Android applications and had over 500 thousand downloads before being deactivated. It is thought that more than 30 countries, including the United States, Brazil, and Spain, were affected at the time.
La Razón, a cybersecurity firm Zscaler has named these 16 Apps saying they contain the dangerous code;
Style Photo Collage
Private SMS
Part Message
Talent Photo Editor – Blur focus
Paper Doc Scanner
Direct Messenger
All Good PDF Scanner
Care Message
Meticulous Scanner
Blue Scanner
Unique Keyboard – Fancy Fonts & Free Emoticons
Hummingbird PDF Converter – Photo to PDF
Mint Leaf Message-Your Private Message
Tangram App Lock
One Sentence Translator – Multifunctional Translator
Desire Translate.
Yes, Android users should check to see whether they have any of these apps installed on their devices and delete them immediately.
However, just because they've been removed from the Google Play Store doesn't mean they're no longer on the PCs where they were downloaded.
Joker Virus; How it works.
The Joker Trojan infection, which is a member of the "Break" malware family, comes straight out of a hacker's playbook. In addition to getting unauthorized access to one's bills, the spyware allows some actions to take place without the user's knowledge.
The infection has spread throughout the entire country! It has the ability to infect the victim's smartphone's SMS, contacts, and other data.
The sneaky malware can automatically subscribe clients to expensive premium services, most of which are paid monthly, without their knowledge.
According to India Times, the bulk of viruses in the Break family used SMS to commit fraud.
See also How to pay for your Startimes subscriptions on line
However, as the service becomes obsolete due to text messaging apps, the malware has moved on to payment systems.
The vast majority of telephone carriers have formed alliances with suppliers to enable the payment of mobile bills that require device verification but not user consent. Unfortunately, the joker virus exploits this weakness.
"You run the danger of a major surprise at the end of the month in your bank account or on your credit card," the Belgian police stated, alluding to the unknown costs that the victim will face at the end of the month.