6 REASONS WHY YOU SHOULD BE USING INNOSON CARS.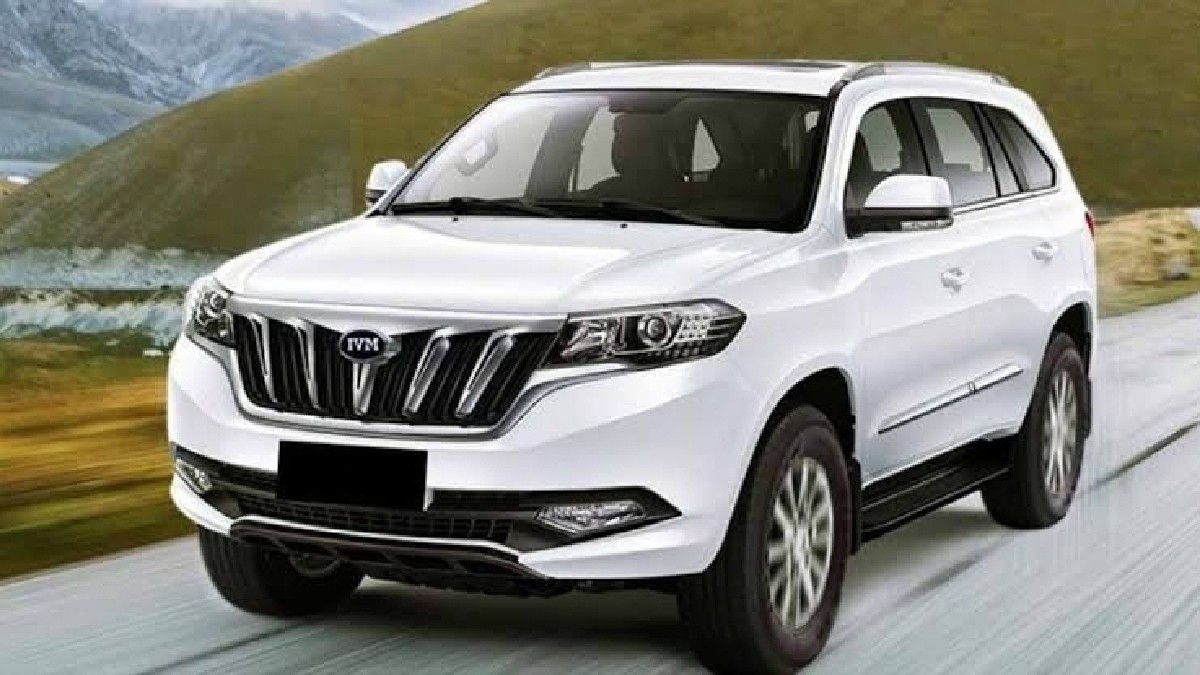 Innoson Cars Product of Innoson Vehile Manufacturing (IVM) Co. Ltd is said to be the first wholly indigenous and leading vehicles manufacturing company in Nigeria.
Before now, Nigerians had not really had the opportunity of driving vehicles specifically manufactured for Nigerian roads until the entrance of Innoson Vehicle Manufacturing Company Ltd.
Today, IVM is using the concept of rationalization in the production of its vehicles by making sure that it considers the Nigerian environment, local tastes and consumer preferences in Nigeria as well as African region during the production of its vehicles.
With the vehicle manufacturing plant located here in Nigeria, IVM ensures it gets feedback from the users of IVM in order to know their views on their IVM experience and through these feedbacks they seek better ways to improve their vehicles to meet the tastes and preferences of their customers.
These are Six reasons why you should be using innoson Cars.
You are a Nigerian As a Nigerian, using innoson cars shouldn't be a topic to be preached about. it is no longer a new thing that countries encourage their citizens to patronize locally made products in order to boost their economy. This is because it goes a long way in supporting the local manufacturers who are creating Jobs for the people living in the country. If you are a Nigerian and you patronize and use brands of vehicles that are not made in Nigeria, you must know that you have only succeeded in providing jobs for the people that live in those countries. In an article published by Bellafrica, many benefits of patronizing made in Nigeria products were listed. Click here to read it.
Fuel Efficiency of Innoson Cars
All Innoson cars are highly fuel-efficient vehicles. Innoson cars brand of engines were specifically designed by its research engineers to consume less petrol/diesel and with an average fuel saving of between 10%-15% (according to IVM). IVM continually receives good feedback from their vehicle users who confessed that their Innoson vehicles do consume less fuel than other brands of foreign vehicles.
See Also How To Install GoTv Decoder in 2021
3. Warranty.
All Innoson cars come with a 3 years engine, axles and gear warranty. Upon purchase of any vehicle from Innoson Vehicle Manufacturing Co Ltd or any of its authorized dealers, IVM is committed to being by your side by providing prompt and quality after sales service to you no matter your location. As the first indigenous vehicle manufacturing company in Nigeria, it has a unique advantage in that vehicle spare parts are readily available. IVM meets the warranty needs of its users through;
4. Low/No Overheating
According to article written by Rod and published here, bad thermostat was fingered as one of the major causes of over heating in vehicles. In trying to win the war against vehicle overheating, IVM added some extra important features that will reduce the chances of their Innoson cars from overheating. These features include;
i. New Improved Thermostat: The newly improved IVM thermostat which sits between the engine and the radiator has a metal valve that has a temperature sensor built in. It can either be open or closed. When the thermostat is closed, it keeps the coolant in the engine. When the engine gets to a predetermined temperature, the thermostat opens allowing coolant to circulate. With this, the circulation of coolant prevents the engine from overheating.
ii. Double/ Triple Fan: Another unique feature that makes Innoson Cars to avoid overheating is its double/triple fans. In responding to the Nigerian hot environment, IVM built in additional fans to the AC condenser together with the one of the radiator. The AC condenser has two fans while the radiator has a big fan making it three set of fans. This unique feature is one of the reasons why IVM vehicles esp. its buses and SUV hardly overheat.
See also How To Install GoTv Decoder in 2021
5. Auto-Financing:
Sourcing an auto-finance in Nigeria today has become a cumbersome task. When you get, the interest rate and hidden charges deter some interested persons from purchasing a brand new vehicle through auto-finance. IVM has been able to partner with some financial institutions such as Sterling bank, Diamond bank, Fidelity bank etc, to help in new vehicle purchase. The repayment period is spread out over 36 months (3 years) allowing you the ease to pay the corresponding monthly amount for the particular vehicle you choose.
Click here to learn how to Access the loan.
How to Access Innoson Sterling Bank Auto-Finance
6. Environmental Friendly Vehicles
The automotive industry is a growth industry. But along with the record growth it is experiencing, the industry is also facing unprecedented challenges. As consumer expectations are transforming, vehicle manufacturers are confronted with ever greater complexity of producing vehicles that are environmentally friendly.
Innoson Cars are using the concept of regionalization in the production of its vehicles by making sure that it considers the Nigerian environment, local tastes and consumer preferences in Nigeria as well as African region during the production of its vehicles. Some measures it has taken include the following;
i. Reinforced Shock Absorber: With the deplorable state of roads in Nigeria, which has certainly become a national shame and an unnecessary embarrassment as there is hardly any part of the country that can boast of motor-able roads, Innoson Vehicle Manufacturing designed into the Innoson brand of vehicles a reinforced shock absorber in its vehicles to absorb shock impulses. This improved technology will ensure that driving through our rough roads will lead to improved ride quality and vehicle handling.
ii. Economic Effectiveness: Innoson Vehicles has the capacity to achieve high power output, low fuel consumption, and low exhaust emissions. It is equally equipped with a world-class, lightweight chassis and lightweight body design. IVM vehicles are significantly lighter than others of the same class.
Innoson Vehicle major strength lies in its ability to produce to the specific request of a client at the same price with the standard versions to meet the specific need of the client. The fact that the vehicles are Made-in-Nigeria vehicles takes care of special inputs at the manufacturing stage to suit special needs.