MEET THE YOUNG NIGERIAN WHO IS DOING WONDERS IN TECH HARDWARE.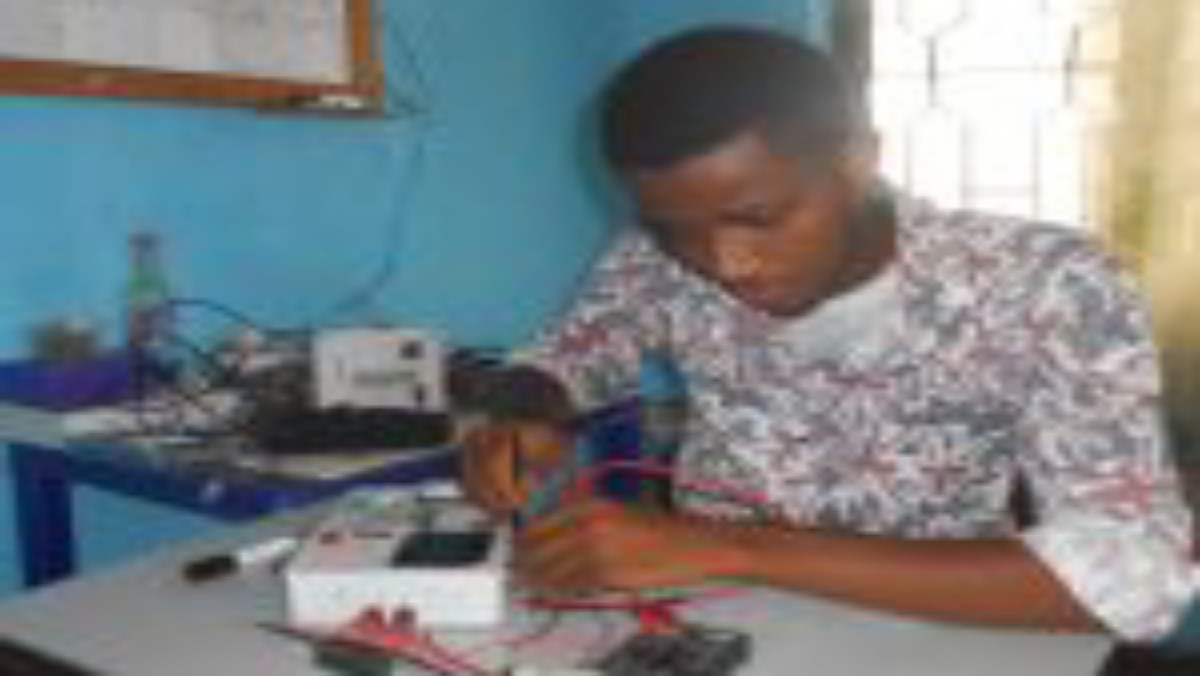 Magnus is a young Nigerian who has picked an unusual passion for building electronics appliances through his knowledge of electronics principle. According to him, his target is to work with students
in trying to bridge the gap between science (theory) and technology
(Practicals). He believes that students can only appreciate scientific theories when they see such theories being applied in solving real-life challenges.
He started his operation in 2016 in the commercial city of Aba through going to several secondary (High) schools within his locality and showing to
students, how some of the formulas that they had been taught can be utilized in developing several physical systems.
For example, he had applied the ohms law, in developing a fast- charge power bank.
See also; Three things you need to know about 5G networks
After the first year of carrying out the science justification program in three schools in Aba, other schools picked an interest in the idea of knowledge transfer, and he was able to cover up to eight schools. As a matter of facts, some of the schools have opted to have him come in as an electronics practical instructor for the schools.
Magnus has equally taken his campaign to higher institutions close to his location. He has been able to meet with students in federal university of technology Oweri (FUTO). So far, we have carried out up to 20 projects with students in Tertiary institutions.

For the international projects, Magnus said "the number is
ever-increasing, as we have up to 50 projects delivered via a
soft copy to our inmate".
See also; eight things you probably didn't know about intel
All these activities are part of his effort in bringing TECH closer to young minds in Nigeria. As a matter of fact, if the Nigerian government is really taking the study of STEM seriously, people like Magnus should quickly be supported.
In the coming days, we will be working with him to showcase of the projects he has been able to do. So you may want to bookmark this page in other to receive the updates once they arrive.
You may also follow us on all our social media plateforms to stay updated.