Top Beautiful Tech Hubs In Nigeria in 2019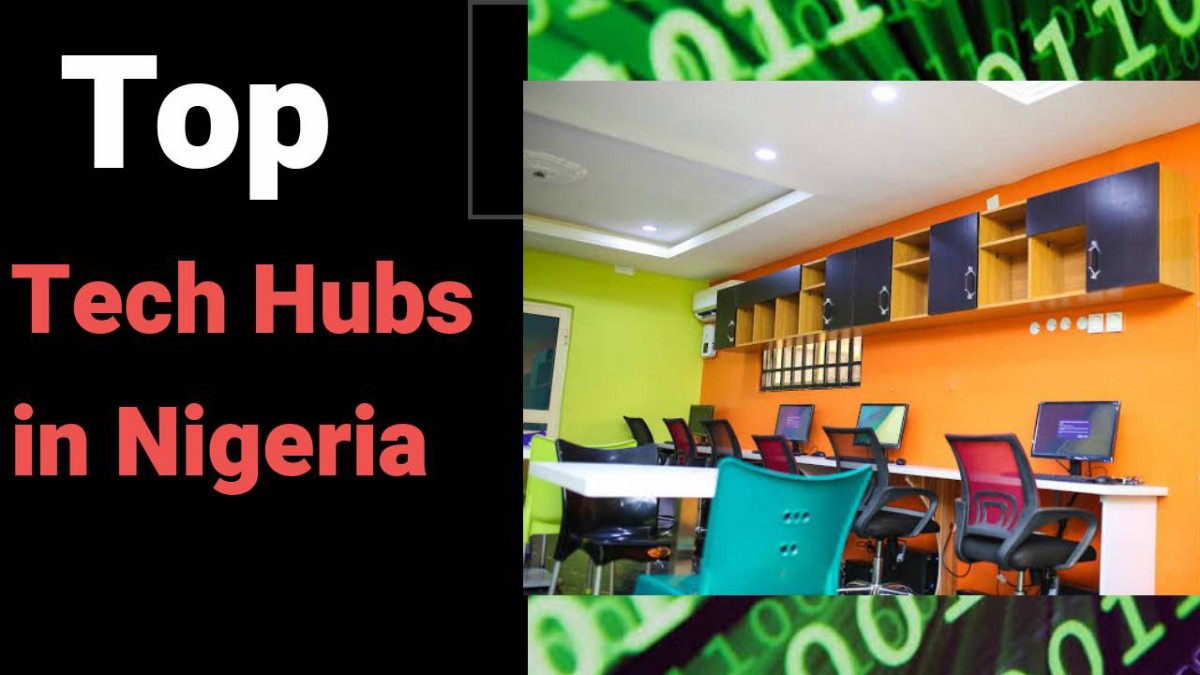 There are lots of tech hubs in Nigeria, but we shall be considering the top 5 tech hubs in Nigeria right now.
There has been an exponential increase in the number of tech hubs in Africa in the last two years by 40% according to a report credited to Quartz Africa.
See also MEET THE YOUNG NIGERIAN WHO IS DOING WONDERS IN TECH HARDWARE.
According to this report, Nigeria has the highest growth among the African countries by increasing its tech hubs from a paltry 23 in 2016 to a whopping 55 in 2018. This development has attracted several high profile investors to the African tech market. It will interest you to know that within the last two years, leading tech leaders around the world like Mark Zuckerberg of Facebook, Jack Ma of
Alibaba, and Sundar Pichai of Google has all visited tech hubs across the African continent. Last year, venture capitalists invested $560 million in only tech hubs.
With Nigeria having the highest tech hub growth in the African continent, it's time to get off your feet and tech advantage of these tech hubs in Nigeria. These tech hubs will really make your entrepreneurial journey less stressful as it has the potential and capacity to provide you with enough guides, resources, and whole lots of other opportunities.
CcHub
Known as the Co-creation Hub (CcHub), it is the first open living lab in Nigeria with pre-incubation and incubation space that are designed with a multi-purpose space where activities to facilitate the creative social tech ventures take place.
It is arguably the number one of the leading top 5 tech hubs in Nigeria right now. CcHub has actually groomed a lot of start-ups that are really successful at the moment. These start-ups include Vacant Boards, Wecyclers, Traclist, and 500Shops to mention but a few
see also; FCMB, Timbu partners with Hotels.ng Tech Internship
2.iDea Hub
Known as the information technology developers entrepreneurship accelerator (iDEA) Hub specializes in training individuals in software development as well as the development of very critical business skills. Once the iDEA Hub accepts an individual, he /she is given a physical workspace, access to shared technical facilities and the funding to actualize their dreams. This tech hub is currently operating in Lagos and Calabar. It has birthed at least 50 start-ups in Nigeria.
3.Spark
When it comes to financially supporting start-ups, Spark is at the forefront. Since coming live In Nigeria, it has raised millions of dollars to support portfolios consisting of at least 12 start-ups.
This tech hub funds start-ups with amounts ranging from $50,000 to $150,000. The start-ups incubated by Spark include Giddimint, Hotels.ng etc. Spark actually merits her place among the top 5 tech hubs in Nigeria right now.
4.Wennovation hub
This is another enterprising tech hub in Nigeria. It offers specifically 5 unique services to both the new and experiences entrepreneurs. The wennovation hub helps individuals with access to office support, not forgetting technical and business mentors. They also provide business consulting services and funding. Start-ups like e-Pump, HutBay, and Yarnable are all products of Wennovation Hub.
see also; Google uses its last resort to avoid writing a huge multi-billion check to Oracle
5. 440.ng
This tech hub has provided support to a number of renowned companies that include FuelVoucher and Gingerbox among others. 440.ng started out of apartnership between 88mph and L5Lab with the mission to invest $1.5 million into early-stage tech start-ups in Nigeria.
Its program is made up of 12 weeks of guided product development as well as customer acquisition support. They also provide hands-on training and mentorship services. Their major agenda is to develop market strategies for the sustenance and viability of the company. If I talk about the top 5 tech hubs in Nigeria right now without mentioning 440.ng, then I might as well mention the most influential people in the world without mentioning Vladimir Putin.